29 Green Craft Ideas for Earth Day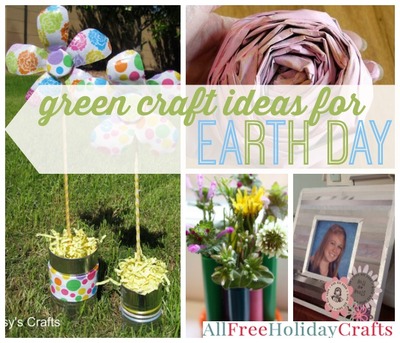 When Earth Day comes around it brings out the eco-friendly side of crafters. This season, turn to recycled materials when it's time to start a new craft project. In honor of Earth day, and it's green-craft-glory, we've compiled a list of 25 Green Craft Ideas for Earth Day. This list will show you how to repurpose almost any material to make an awesome Earth Day craft you'll be proud of. All you need to do is take a look around the house to find a unique material from your craft stash, pile of junk mail, and more!

Crafting with recycled materials is a great way to celebrate Earth Day, and it can come in handy when you are in need of some new home decor! From handmade wreath tutorials to DIY Mason jar ideas to paper flower crafts, this list of 29 Green Craft Ideas for Earth Day has it all. Go green this spring and make a few Earth Day crafts that will benefit your home and the environment.
Table of Contents
Decorative Crafts from Recycled Materials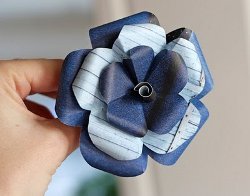 Some of the prettiest decorative crafts are made from recycled materials, and we've compiled a collection of evidence to prove just that. These decorative crafts from recycled materials are all gorgeous examples of ways to reuse and recycled for the greater good of your home decor. Celebrate the most eco-friendly holiday of them all with a few Earth Day crafts for your home.
Helpful Earth Day Crafts for the Home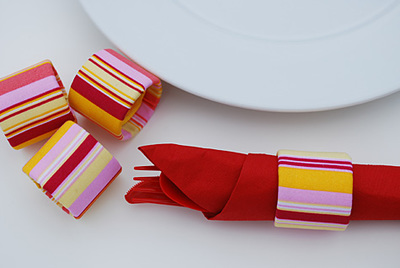 A great way to get organized for spring is to embrace our favorite Earth Day crafts. These ideas will help you organize, clean, and refresh your home in time for the spring season. There's nothing better than making crafts from recycled materials, especially when they can be used in such a beneficial and handy way.
Earth Day Crafts for Kids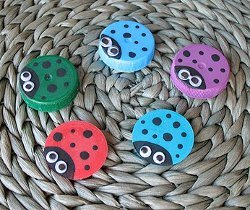 Teach your children and grandchildren the importance of Earth Day with a few crafts for the holiday. These Earth Day crafts for kids will help show children that recycling is not only a good way to take care of the Earth, but can also be fun. Spend a few hours with these kids' craft ideas and celebrate Earth Day with the little ones that you love.
Your Recently Viewed Projects