30+ Crafts for Seniors
Looking for a great way to express your creativity and try something new? Check out these 30+ quick and easy senior crafts for every season!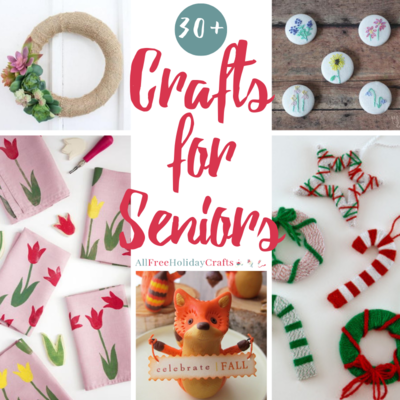 Those who are looking for unique craft ideas for seniors have come to the right place! You can learn a new skill, expand your creativity, and create something truly unique by tackling one of these simple crafts for seniors. Whether you're interested in coloring pages, seasonal decor ideas, yarn crafts for seniors, or more, there is something for everyone in this exclusively curated collection.

Working on a craft activity for seniors is a wonderful way to exercise your dexterity, get your creative juices flowing, and familiarize yourself with new products and materials, so what are you waiting for? Scroll down to check out all the fun crafts for senior citizens broken down by season!

Join our crafting community! Click here to sign up for free eNewsletters!
Table of Contents
Your Recently Viewed Projects