24 DIY Spring Door Decor Ideas
There's nothing like front door hanging decorations to really give your home a refreshing seasonal touch!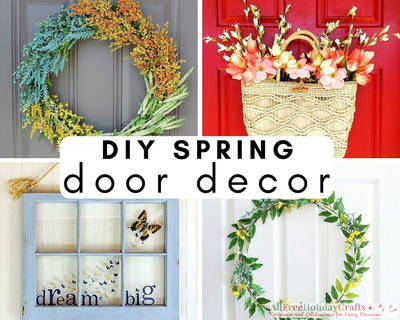 DIY front door decor is an incredibly easy way to dress up your home for the new season, and it makes such a huge impact. These 24 DIY Spring Door Decor Ideas will help your door stand out as it greets the warmer weather and any springtime guests you may have. If you're looking for a good spring wreath DIY tutorial, you'll be impressed with our selection of pretty ideas. However, if you want something a bit more unique, be sure to check out our other ideas for spring door decor that will freshen up your home.

Get started with this awesome video on how to make a Spring Wood Slice Wreath from our friends at FaveCrafts!
Table of Contents
DIY Wreaths for Spring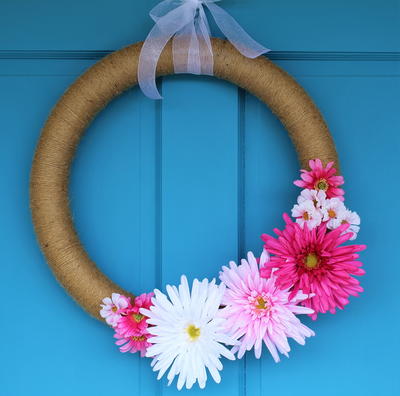 Take a look at all of these amazing DIY spring wreath ideas to dress up your front door! These homemade wreaths are perfect for springtime bliss, so you'll have something that will really put you in the mood for gardening, birdsong, and warmer weather. Wreaths are a wonderful way to add some simple flair to the home. It's no wonder they're so popular!

You'll have a blast mixing up your front door decorations with these wreath ideas. Even if you're stuck in the suburbs, you'll feel like you're in an English garden, wildflower meadow, or even an enchanted forest when you make one of these wreaths to hang.
Hanging Spring Door Decoration Ideas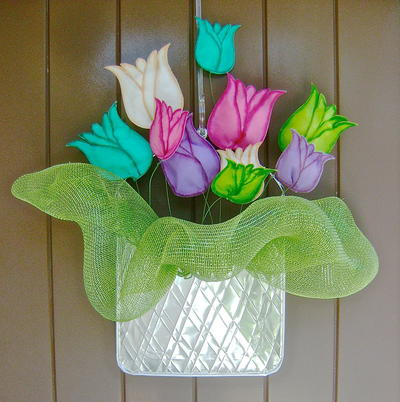 Find more unique inspiration for your spring decorating with all of these door hanging projects. These fun decorating ideas are perfect for both inside and outside your home, and your spring will feel more complete with their charm. After all, there's no better way to celebrate the Earth's reawakening than with a few DIY decorations!

These DIY door hangers are great spring projects for people who don't want to go out and spend a fortune on supplies. Your door decorations are sure to turn heads this year. Festive and seasonal, this collection will have everything that you're looking for. What are you waiting for? Pick a project and get going!
What type of door decorations do you like best? Tell us below!
Your Recently Viewed Projects