40 Jaw-Dropping DIY Baby Shower Gifts and the Best Gifts for New Moms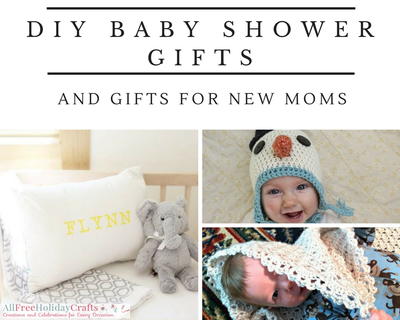 When you go to a baby shower, there's one thing on your mind. No, not the food! It's giving the perfect DIY baby shower gift to the mommy-to-be. You want the best handmade baby shower gift to get that jaw-dropped, stunned reaction, followed by lots of squealing and cooing from everyone in the room.The only way to get that reaction is if your baby shower gift is one-of-a-kind.

Luckily, that's no problem for crafty you! We've gathered 40 Jaw-Dropping DIY Baby Shower Gifts and the Best Gifts for New Moms to get your creative juices flowing fast. After all, that baby is coming out in months, so you're on a time crunch. Here, you'll find homemade baby shower gifts of the cutest caliber. There are cute DIY baby clothes and thoughtful homemade baby shower gifts for mom, too. You'll be the belle of the baby shower when the new mom unwraps your jaw-dropping DIY baby shower gift.

Love to crochet? Get started with this awesome video on how to make the easiest crochet baby beanie from our friends at AllFreeCrochet!
Table of Contents
Homemade Baby Shower Gifts for Baby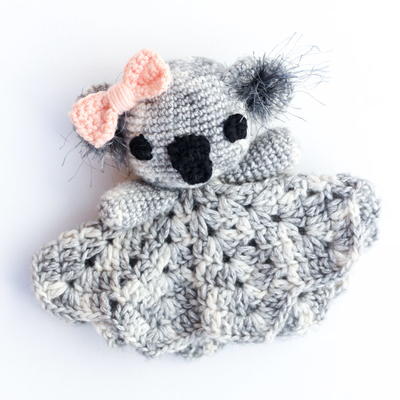 It's exciting to think that your homemade baby shower gift will be one of the first things this little person ever owns. No pressure! Just make this new baby something sweet, comforting, and thoughtful. You can't go wrong with DIY baby clothes or a super-soft handmade baby blankie. Any of these DIY baby gifts, like the Cute and Cuddly Baby Blankie, could become the baby's favorite comfort. We also have ideas to keep baby clean and happy, like Recycled T-Shirt Burp Cloths or a Sweet and Soft Baby Towel. Best of all, give her a little of everything with a Baby Shower Gift Bouquet.These DIY baby shower gifts beat any store bought gifts because they're made with love.
Homemade Baby Shower Gift Ideas Parents Really Need
Whether it's your first baby or your 5th, being a mom is can be overwhelming and time passes so quickly because there's so much to do. If you're a mommy, then you know that the day seems to pass in a second and then it's dinner time and you want to cook something healthy for the family, but you also don't want to cook at all. Luckily, the lovely ladies at your baby shower gave you the gifts that keep on giving. 

One of the best ways to care for a new mom or a not-so-new mom is to make meals for her and the family. It's the perfect homemade baby shower gift idea because it's something that they can put away and forget about until it's a hectic day and there just isn't time to cook. A frozen meal baby shower is the perfect way to take care of the entire family on a day when they really need it. If everyone brought something that the new parents can freeze, then they'll be able to get through the first couple of months a little easier. It doesn't have to be an elaborate meal; anything from homemade cookie dough to lasagna will be appreciated.

If you aren't the crafty sort, but you want to give a homemade and heartfelt gift, then you can brighten your loved ones' day by providing a meal for them during their most stressful and sleep-deprived time. If you're planning a baby shower for your loved one, ask everyone to bring a dish not to pass at the party, but for the new parents to save for later. The guests could also include words of encouragement or advice for the parents to go along with their frozen meal to bolster their confidence.
DIY Baby Shower Gifts for Mom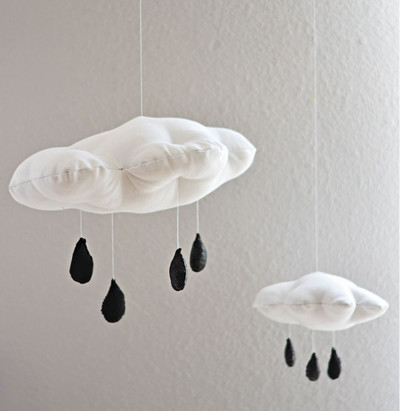 Sometimes in all the excitement about the arrival of a tiny human being, people overlook the other person involved: Mom! Treat the new mommy with the best gifts for new moms, and she'll be so thankful. She's sure to be sitting in a pile of diapers and baby gear at the baby shower, so a handmade baby shower gift from you will be very memorable and appreciated. Help her remember and enjoy the early years with her child with a Baby's Story Memory Box or a Mommy's Magnetic Baby Board. Give her an adorable DIY baby room idea like Personalized Nursery Room Art to get her excited to share her home with the little angel. All the ladies at the baby shower will envy your craftiness when they see that you have the best gift for new mom.
Your Recently Viewed Projects