25+ Easy Butterfly Crafts and Butterfly Art Projects
It can be difficult to choose between all the super-cute butterfly art projects out there. To make life easier, we've collected our favorite 25+ Easy Butterfly Crafts and Butterfly Art Projects! We bet you never realized how cute and easy butterfly crafts can be. Whether you're looking for butterfly home decor or some butterfly arts and crafts, be sure to check out the fun projects below to fill all your butterfly crafting desires.

25+ Easy Butterfly Crafts and Butterfly Art Projects
Table of Contents
---
---
Add some decorative flair to bare walls with your very own butterfly art. These butterfly art projects are all easy and creative crafts you'll adore. Don't be alarmed if these look professionally made--that's the point! Create your own piece of butterfly art that will look as if you purchased it from an art gallery. Originality and creativity flow seamlessly together in these butterfly art projects.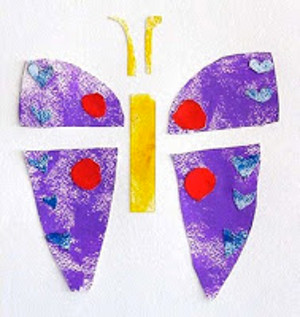 Summertime is a season when your kids come home with a jar of beetles, fireflies, and other creepy crawlies. These easy butterfly crafts are just what your kids need to get their bug-fix and keep those creepy crawlies out of your home. Check out our family butterfly projects below. Learn how to face paint a radiant, colorful butterfly that will pair wonderfully with your child's excited smile. Enjoy family time together with these super-fun crafts!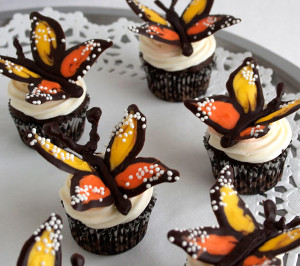 Satisfy all your butterfly crafting needs with these bonus butterfly crafts. Choose from edible projects, jewelry, or unique butterly crafts you never thought of until now. These easy butterfly art projects are great ways to pass lazy afternoons and to create projects that are completely original. Take advantage of these bonus butterfly crafts and pick your favorite project to get started on!
---

Searching for more pretty summer crafts? Then you'll love our free eBook about how to make all kinds of beautiful flower crafts! 10 Free Flower Tutorials: How to Make Fabric Flowers, Flowers from Paper, and More
---
What are your favorite types of butterflies? Leave a comment below!
Your Recently Viewed Projects