Adult Coloring Books Review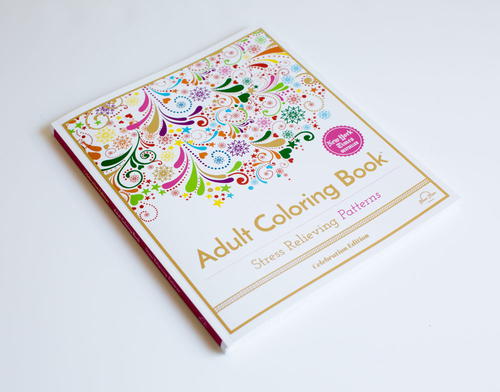 Adult Coloring Books Review
www.bluestarcoloring.com
Reviewed by zzz Christine zzz Weiher, Editor, AllFreeHolidayCrafts.com

We know kids find it amusing to pick up a handful of crayons and scribble all over a coloring book, but it can be just as amusing for adults, too. What's even better is that we can stay in the lines. It's already been proven that adult coloring books help relieve stress in adults, so if you haven't gotten into the latest obsession yet, you might as well jump on the bandwagon. Blue Star Coloring has a plethora of adult coloring books to choose from, but here are a few you may want to start out with:


Stress Relieving Patterns: This book is a celebration edition and a New York Times Bestseller! With over 30 patterns to choose from, you will never be bored when you have this book on-hand. Great for the novice and advanced artists, these patterns will provide hours upon hours of stress relief and fun. Aside from the full page patterns and mandalas there are 5x7 prints as well as bookmarks to color. The perforated pages allow you to tear out your artwork easily and frame for enjoyment.


Stress Relieving Flower Patterns: You couldn't ask for more beautiful designs within this book. There are 28 pages of gorgeous flowers from sunflowers and daisies to orchids and even a waffle flower and terrarium; you will easily be at peace the second your colored pencil touches the page.


Birds of the World: Even if you're not a bird enthusiast, you will still find appreciation with this book. With 30 hand-drawn images featuring parrots, pigeons, seagulls, wings, eagles, hummingbirds and so much more, you'll see the designs range from beginner to expert-level. Regardless of your skill though, you only need to be good at staying in the lines for you to bring out the beauty of these coloring pages.


Join millions of adults who are relaxing and enjoying being stress-free by simply coloring. Adult coloring books truly are THE thing to have.


What type of artwork is your favorite? Comment below and let us know.
Your Recently Viewed Projects