A Touch of Asia Book Review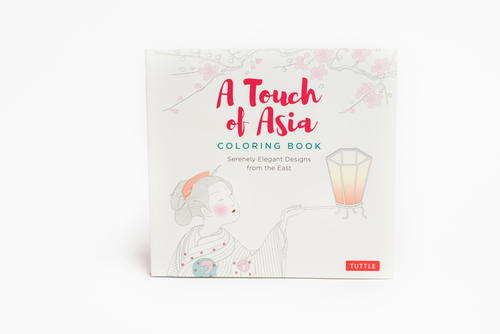 A Touch of Asia Book Review
www.tuttlepublishing.com
Reviewed by zzz Christine zzz Weiher, Editor, AllFreeHolidayCrafts.com

We've seen adult coloring books all over the place now, and we've also seen all the facts about how they help relieve stress. Yes, this is true, so why not continue coloring? Tuttle Publishing has gone a unique way with coloring books in that they came out with beautiful books of Asian designs. A Touch of Asia is different than your typical adult coloring book, and you'll want to get your hands on a copy.


The first thing I'd like to mention about the book is that the sizing is a bit smaller than your average coloring book; it's perfect for traveling if you just want to grab a couple colored pencils and head off. Within the book you'll find serenely elegant designs from the East including flowers, Koi fish, tea pots, vinery, peaceful scenery, kimonos and so much more. 


With over 50 designs from Asia's fine and decorative arts you will find peace with each of the intricate drawings; the book gives you a peek into the elegance and variety that come from that part of the world. Drawings are based on Islamic tiles, Japanese prints, Chinese porcelains, Persian rugs and others. Most adult coloring books are for stress-relief and relaxation, but A Touch of Asia is also meant for exploration.


There are more detailed designs for those who are looking for more of a challenge or there are easier patterns for those who are in a restful mood. You will see that each design is single sided so you don't have to worry about pencils tearing the page or markers bleeding through. The pages are also easy to tear out, so you can hang your masterpiece once it's complete.


Learn about different parts of the world with this fabulous adult coloring book. Tuttle also publishes The Colors of Asia, In a Japanese Garden, and Floating World Japanese Prints, all of which are worth exploring.


Where is the neatest place you've ever visited in the world? Let us know in the comments!

Your Recently Viewed Projects