11 Easy Christmas Cookie Recipes and Other Christmas Dessert Recipes
Has the question of what to serve for dessert on Christmas got you stumped this year? Stop worrying right now. This article, 11 Easy Christmas Cookie Recipes and Other Christmas Dessert Recipes, has everything you'll need whether you're looking specifically for Christmas cookie recipes or interested in a slew of different Christmas dessert recipes. Look below for easy Christmas cookie recipes to whip up for Grandma's annual holiday treat exchange, the best after-dinner Christmas dessert recipes anyone will taste all season, and even fun Christmas candy recipes. After cooking all day, you surely don't want your meal to fall flat with a dull, store-bought box of cookies. When your family members try to tell their friends about the sugary delights they ate this holiday season, "Christmas miracle" won't even begin to cut it.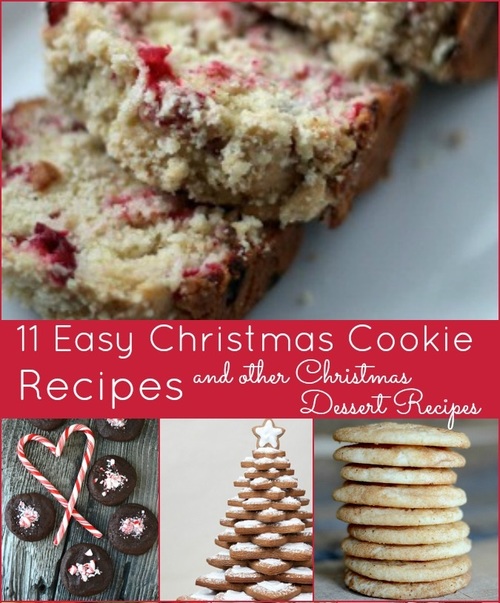 11 Easy Christmas Cookie Recipes and Other Christmas Dessert Recipes Table of Contents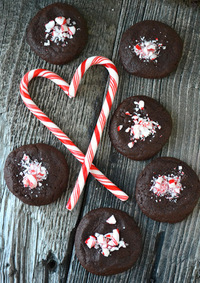 Gathering together to bake goodies and exchange homemade Christmas cookies is a tradition in many families. It's no secret that the same old recipes can get boring after a while, though. Gingerbread men again? Yawn! This year, bring a new Christmas cookie recipe to the table. Better yet, bring a delicious recipe that doesn't take hours to complete! That way, there will be plenty of time for you and your family to relax and enjoy one another's company as the cookies cool. We're willing to bet even those who think Christmas cookie recipes are a dime a dozen will be singing a different tune after they check out the special ingredients in these links.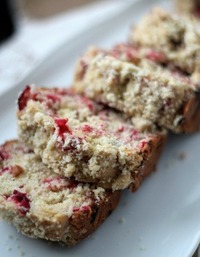 After a satisfying meal shared with the ones you love, there's nothing sweeter than topping it off with the perfect dessert. Stop the show this year by pulling out one of these Christmas dessert recipes with real wow factor. Looking for a twist on a classic? Take a peek at the tutorial for an iced gingerbread cookie tower. Do you want impress your guests with unexpected flavors? An easy recipe for eggnog whipped cream might be just what you're looking for.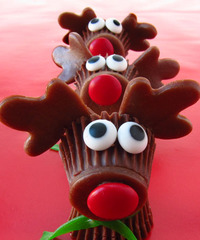 Cookies and cakes are great, but you know your guests will be wanting something a little lighter and a little smaller. Allow these Christmas candy ideas to put you at the top of everyone's nice list this year. Whether you're looking for pepperminty or chocolately, crunchy or chewy, we've got the perfect bite-sized dessert for you. Keep in mind, these Christmas candy recipes can also be whiped up and sent off with your kids for a classroom holiday party, or wrapped into goodie bags as delightful stocking stuffers.
---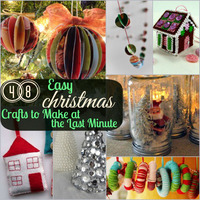 If you enjoyed delving into the realm of Christmas treats, be sure to check out 48 Easy Christmas Crafts to Make at the Last Minute. There's no use in putting together the perfect holiday meal if guests aren't already feeling holly and jolly. Get them in the Christmas spirit before they take their first bite with these simple, adorable Christmas crafts.
---
Your Recently Viewed Projects