How to Host a Trunk or Treat Event
Give your kids a fun and safe Halloween with these trunk or treat event ideas and tips!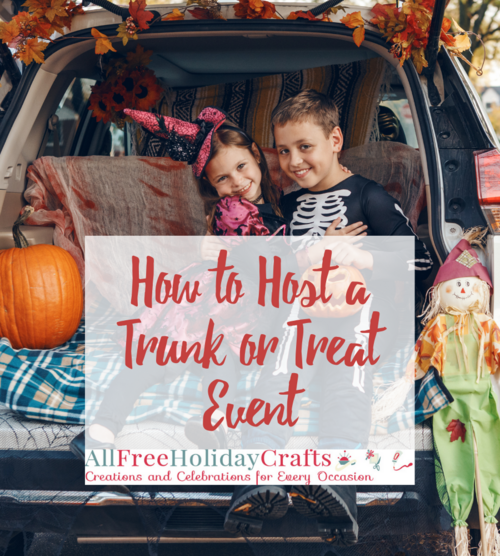 Have you ever heard of trunk or treating? It's a fun and safe way for families to have some Halloween fun! Learn How to Host a Trunk or Treat Event with this easy-to-follow guide.

Everyone wants to have fun on Halloween, but October 31st can be a bit dangerous at times. Trunk or treating is a safer option with the same festive fun! Kids will still rock their cool costumes and get loads of candy, but it will be in a designated area where parents can always have eyes on their little ones.

This option can even prove more fun for the adults, too, with trunk decorating contests and Halloween themed games.

Get the whole community involved by planning a trunk or treat!

In this article, we'll cover:
What is Trunk or Treat?
How Do You Prepare for Trunk of Treat?
Picking a Date
Finding a Location
Recruiting Volunteers
Organizing Any Extra Food or Activities
Getting the Word Out
Eating Lots of Candy and Having Fun!
What is Trunk or Treat?
Trunk or treat is a safer but equally as fun version of Halloween trick or treating. Instead of hopping from door to door through large neighborhoods, kids walk from car to car whose open trunks (or beds) are creatively decorated for the spooky holiday. Just like conventional trick or treating, children dress up in their favorite Halloween costumes and collect heaps of candy in their bright orange pumpkin pails.

Unlike the traditional form, however, those handing out candy get to play a more active role in the festivities. Oftentimes, there is a contest for the best decorated trunk. Adults can go all out by wearing a Halloween costume to match their uniquely themed trunk or even hosting a small carnival-style game for kids to play before they grab a handful of candy.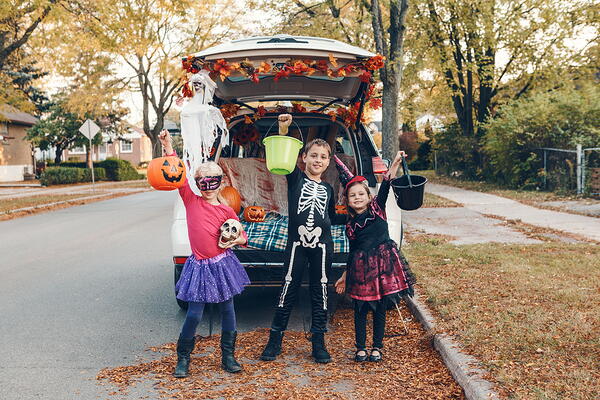 How Do You Prepare for Trunk or Treat?
There is a considerable number of details to figure out as you start planning a trunk or treat. When is it happening? Where will it be held? Who is coming? What sorts of activities will you include to make sure these kids' Halloween is fun and memorable? 

That may sound like a lot of pressure, but no worries! We have prepared a trunk or treat planning guide to make sure your trunk or treat event runs smoothly and is packed with fun!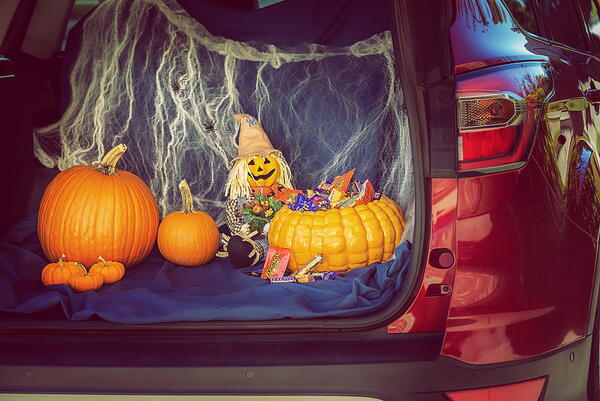 Pick a Date
The first step is to pick the perfect date. The Friday or Saturday before Halloween is a smart and common choice. This way, the Halloween excitement and anticipation is still in the air.

Kids can have lots of fun, eat candy, and stay out a little later than usual because it is not a school night. Parents can be at ease knowing less people will be out celebrating Halloween than there would be on the 31st.

Overall, it is most important to pick a time that works best for you and your community.
Find a Location
Next, you must choose an appropriate venue. Most trunk or treats happen in the parking lots of communal spaces, such as churches, schools, or recreation centers. If you live in a rural area, you can even find a field or large area of grass to line the cars up in. 

Be sure to choose somewhere safe and accessible to all community members. And wherever you pick, remember to acquire the proper permits and authorizations needed to use the space.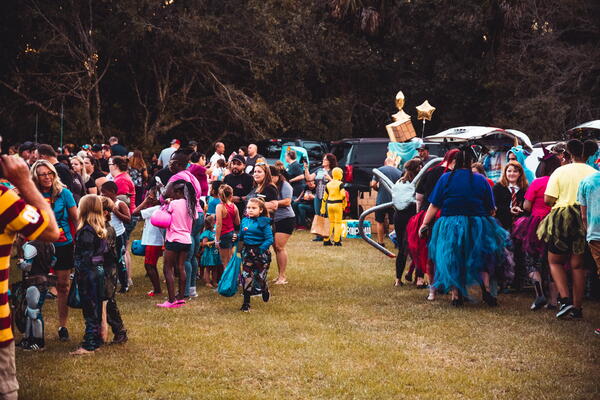 Recruit Volunteers
Now, gather people to help! You'll need lots of community members who are willing to decorate their trunks and pass out candy. You may need a few extra people, as well, to help supervise the event and ensure that everything goes to plan.

Inspire active participation in your volunteers by hosting a trunk decoration contest! Encourage the participants to incorporate a unique theme to their trunks. You can even provide them with decoration, costume, and game ideas.

5 Great Crafts for Decorating Your Trunk
1. Halloween Pumpkin Garland
2. Fa-Boo-Lous Felt Friends
3. Spiderweb Pomanders
4. Ghost Lights
5. Mesh Pumpkin Decor
Organize Any Extra Food or Activities
Depending on the resources available to you, you may want to do a little more. Consider reserving a nearby gymnasium or reception area to provide Halloween themed snacks and hold extra party games. 

Acquiring more volunteers or accepting donations are both great ways to make this extra fun possible!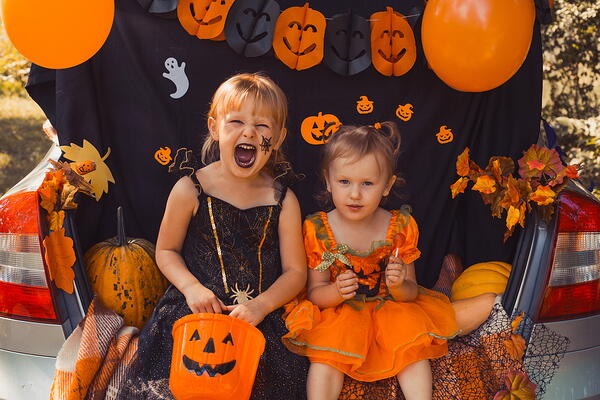 Get the Word Out!
Tell everyone about the great Halloween plan you have made! Post on social media, make flyers, and hang large signs or banners around town.

Do all that you can to get the word out so that everyone can enjoy the Halloween fun!
Eat Lots of Candy and Have Fun!
All that's left to do is to put on your costume and have some fun! Enjoy the festive day you have planned and delight in the time shared with your friends and family.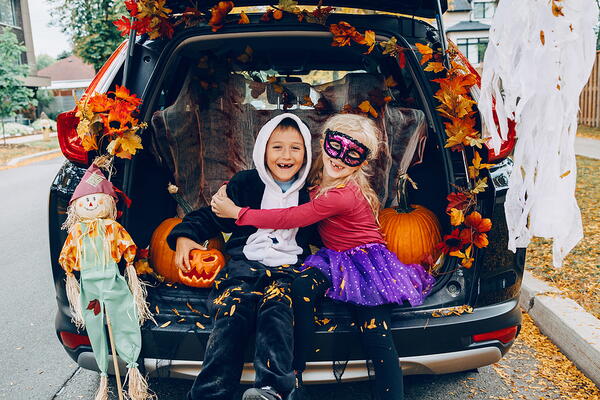 Your Recently Viewed Projects