12 Gifts for Cat Lovers You Need Right Meow
Find the perfect gift for the feline fanatic in your life with these cat lover gift ideas for every occasion!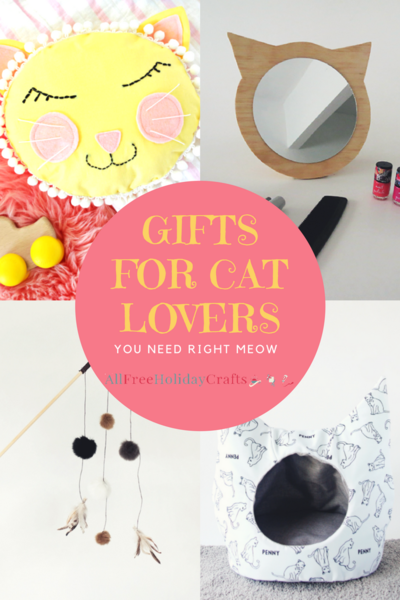 Whether you're looking for a gift to give your feline friends or someone who is crazy for cats, you'll find great cat crafts in this collection of Gifts for Cat Lovers You Need Right Meow! Being a crazy cat lady no longer has the stigma it once had. In fact, it may even be considered trendy these days so don't be afraid to show your furry friend a little extra love and care with a handmade gift. Or, if you consider yourself more of a dog person, these crafts would make amazing gifts for cat owners. You can choose from DIY cat toys and supplies or some totally "kittenesque" accessories for your best cat-loving friend!

We've got everything you'll ever need when searching for a thoughtful surprise for your cat at home or one for that friend that always seems to stump you when gift shopping. You'll even find a few kid-friendly pet crafts for your little ones who are just as playful as your felines. Don't waste another minute and make one - or all- of these spectacular cat crafts right meow!
Table of Contents
What's your favorite cat-inspired craft? Let us know below!
Your Recently Viewed Projects