12 Thanksgiving Paper Crafts & Turkey Paper Craft Ideas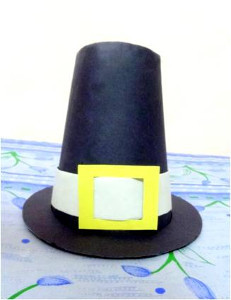 Thanksgiving is a time to be grateful for what you have, but if you are the one hosting the turkey dinner, you may not feel too lucky. It can be wonderful seeing your loved ones, but it can also be stressful preparing for a house full of guests. Getting your home ready for Thanksgiving also goes beyond planning a menu. Between cleaning and decorating, you are probably ready for a nap even before eating a plate full of turkey. With this collection of Thanksgiving crafts, you will see that there is no need to spend hours putting up costly decorations to make your home look festive. This collection of easy Thanksgiving paper crafts will help you spend less time fretting and more time relaxing.

Decorating for the holidays does not have to be a huge undertaking. Like an overflowing cornucopia, there's an abundance of Thanksgiving craft ideas for you to choose from. Thanksgiving paper crafts are fabulous because you can make simple and cute decorations from a material you probably already have on hand at home: paper. Paper garlands and wreaths are one simple way to give a quick uplift to a room. Use autumn leaves as your inspiration and pick paper in warm colors to make these easy paper crafts.

Another great thing about Thanksgiving paper crafts is that so many of the projects are kid-friendly. Kids will gobble up these turkey paper craft ideas. Before the holiday, have your kids pick their favorite turkey paper craft and let them help decorate the house with their creations. On Thanksgiving Day, while the adults are busy cooking, socializing, or watching football, the kids can keep busy making various turkey paper crafts. These Thanksgiving craft ideas are worth being thankful for.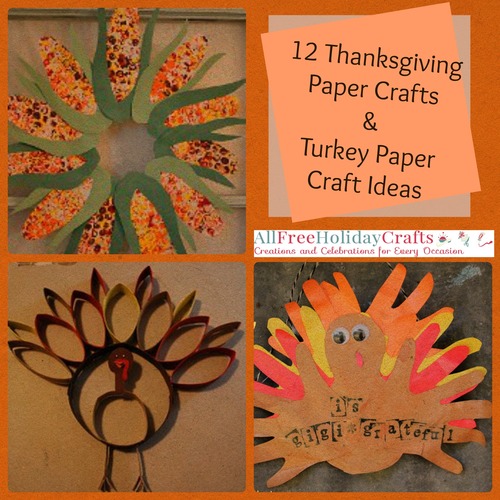 12 Thanksgiving Paper Crafts & Turkey Paper Craft Ideas
Table of Contents:
Thanksgiving Paper Crafts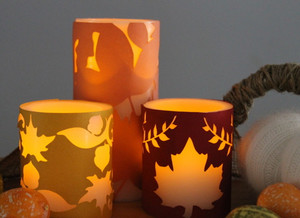 Thanksgiving Day comes and goes in a flash, so why spend hours on your decorations? Paper crafts like Autumn Candle Covers are great because they are quick way to give your home a more festive vibe. Garlands and wreaths are versatile DIY fall decorations that can be hung in multiple places around your home. Plus, many of these Thanksgiving decoration ideas are projects that kids can help you make. Now all that's left to do is countdown to turkey day with your new cute and colorful Turkey Hands Advent Calendar.

2. Construction Paper Pilgrim Hat
5. Thanksgiving Leaves Paper Garland
6. Turkey Hands Advent Calendar

---

Looking for more paper craft ideas? Check out this collection of
15 Paper Crafts for Fall
for more harvest-themed home decorating ideas.
---

Turkey Paper Crafts for Kids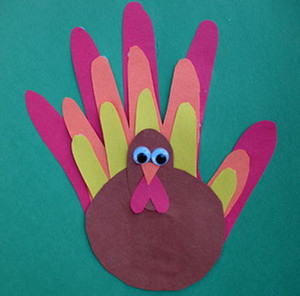 It's always a bonus when you have all the craft materials you need at home. Thanksgiving crafts for kids are awesome because kids can trace their hands to make adorable turkeys. These easy paper crafts will not only keep the kids busy on their Thanksgiving break, but they can also double as fun decorations around the house. Colorful Origami Paper Turkeys would look cute scattered up and down the dining room table. From turkeys made out of toilet paper rolls to turkeys stuffed with newspaper balls, there's a plethora of turkey crafts in this collection for your child to choose from.

7. Colorful Origami Paper Turkeys
8. Family Handprint Paper Turkey
9. Give Thanks Calendar for the Kids
11. Paper Bag Turkey
12. TP Roll Turkey
---

Find even more fun crafts for your kids to do with this collection of
22 Thanksgiving Kids Crafts
.
---
Your Recently Viewed Projects