15 New Year's Party Ideas That Will Wow Your Guests
New Year's Eve is the largest celebration of the year. All over the planet people celebrate the coming of the new year with their friends, family, and neighbors. It's truly a wondrous holiday, which is why we have compiled this list of 15 New Year's Party Ideas That Will Wow Your Guests. When hosting a New Year's party, we all know the most important things to consider are the decorations and the appetizers. You want to ensure not only that your guests are aesthetically pleased but that their hunger is satisfied as well. So take a look through this list of New Year's crafts and party recipes to find the perfect balance of party decor and food displays.
How about jump-starting your New Year's resolution for next year with a few batches of healthy party appetizers that are great for guests? Your friends and family won't miss the guilt of added calories and will love the savory flavors! Everyone can appreciate a yummy and healthy treat. To keep consistent, try whipping up a pitcher or two of low-cal cocktails to serve, and stay even more determined to meet your yearly goals. Take a look through our great New Year's crafts and build a selection of decorative champagne flutes to hand out to your party.
Count-down to the new year with a daily holiday craft project leading up to December 31st. This selection of New Year's crafts from our list of 15 New Year's Party Ideas That Will Wow Your Guests is a great way to get yourself into a festive state of mind. Translate your holiday cheer through every decoration you create, and hang up some happiness at your party. Every piece of party decor counts, which is why we have selected a list of easy and gorgeous craft projects for your pending party. It is the greatest way to bring a ton of holiday spirit and ambiance to your New Year's party. So enjoy crafting your last handmade projects of the year, and spread some joy to your family and friends this new year.
15 New Year's Party Ideas That Will Wow Your Guests
Table of Contents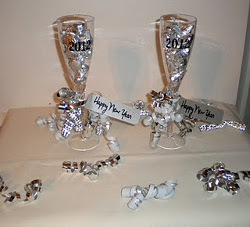 It's time to say goodbye to another year, so we're all starting that yearly countdown to January. With much cause for celebration let your inner party planner out, and prepare for a fantastic New Year's celebration. Get a running start on your party planning with this list of 8 Great New Year's Craft Ideas.
1. DIY Confetti Packets

2. Funky Firework Glasses

3. New Year's Eve Disco Ball

4. Shimmering Champagne Glasses

5. Starry New Year's Party Crackers

6. Vintage Happy New Year Hats

7. Toasting Glass Party Favors

8. Upcycled Gift Wrap Party Poppers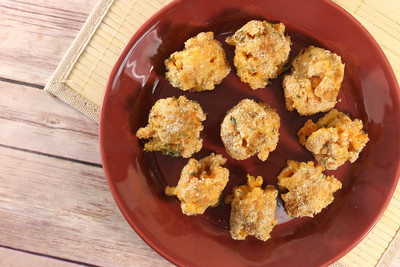 It's the end of the year, so why not go out with a bang? Try out this list of 7 Healthy New Year's Party Recipes for your party this year. From zucchini and spinach to Baked Macaroni and Cheese Balls, this healthy list does not lack those savory flavors that we all yearn for. Perfect for a cold evening, these hot holiday recipes will keep your guests warm and full all night!
1. Zucchini Pizza Bites

2. Spinach Ball Bites

3. Roasted Grapes for Cheese and Crackers

4. Mushroom Skewers

5. Goat Cheese and Herb Toasts

6. Baked Macaroni and Cheese Balls

7. Plum Raspberry Port Wine Sorbet
Your Recently Viewed Projects