Cool Wood Projects: 35 DIY Pallet Ideas and Easy Wood Crafts
From pallet projects to other DIY wood projects, there are plenty of ways you can have fun working with wood!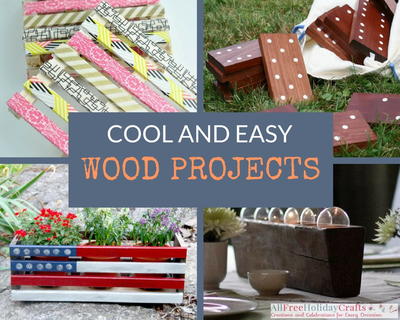 Wood is such a versatile craft material; and, with our collection of Cool Wood Projects: 35 DIY Pallet Ideas and Easy Wood Crafts, you can make anything! You can decorate for an event, organize your home, and have a unique garden with just one simple material that is easily recycled. If you found some recycled wooden pallets, you can make some easy pallet projects, like a shelf or a lemonade stand. Try your hand at some of these cool woodworking projects today! Warning: you might get addicted.

You can find wood anywhere. You can buy it new at your local home improvement store, or you can find it in a recycling bin. It is a material that is incredibly easy to work with, and it can be designed to fit your specifications.  Below you will find an assortment of cool woodworking projects that will fit all of your wood crafting needs.

Get started with this awesome video on how to make a Spring Wood Slice Wreath from our friends at FaveCrafts!
Table of Contents
DIY Pallet Projects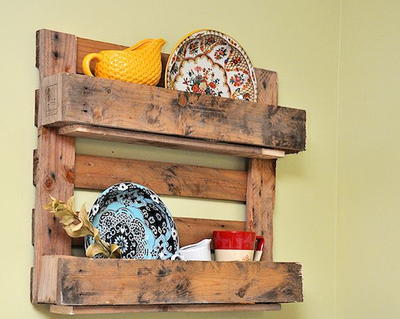 You're driving through your neighborhood and you see it: a pile of recycled wooden pallets. The crafter in you just can't pass by without putting them all in your trunk. Finally you can try all of the wooden pallet projects you've been saving.

Recycled crafts like these are often the best crafts because they don't cost you anything! You already have all the materials you need after an afternoon of salvaging wood. Turn your plain pallets to precious projects with these crafts made from recycled wood.
Easy Wood DIY Projects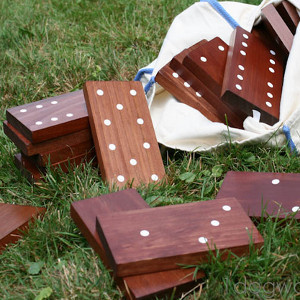 You can make anything out of wood, because you're a crafter and it's very easy to work with. You don't have to be a master carpenter or have three different sized power saws in your garage to do these easy wood crafts. You can do them all with just your crafting spirit and some recycled wood.

Craft the most amazing things out of wood with any of the DIY wood projects below. You'll be able to create anything from homemade games to DIY home decor. You name it! Get your hammer ready and find your favorite woodworking projects to start putting your skills to work.
Easy Wood Crafts for the Holidays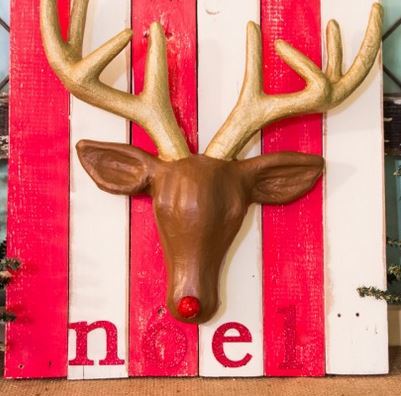 Your love of easy wood projects and holiday crafts come together in this list. Decorate your home for Halloween, Thanksgiving, and Christmas with a rustic look. It will be so simple once you start, and you won't want to stop making these easy wooden crafts.

These free holiday-themed projects are for anyone to try! Walking through the hardware store aisles is an easy way to get inspired and to see ordinary materials in a new and festive light. You'll soon find that making your own homemade Christmas decorations is so much more fulfilling than buying them.
What types of wood do you like to work with?
Your Recently Viewed Projects