25+ Halloween Crafts to Make at the Last Minute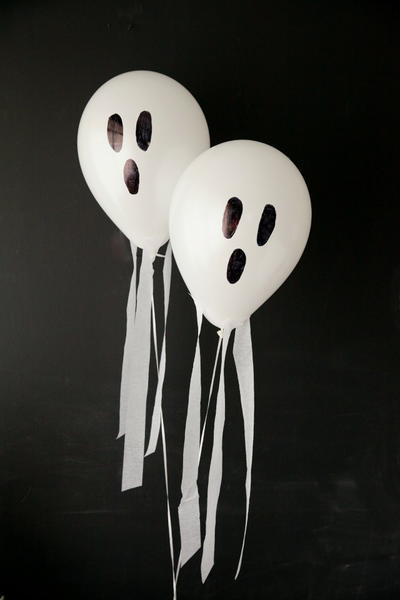 Fall is a really busy season, and what with school starting and all of the holidays, you just don't have a lot of time to prepare for Halloween. With our collection of 25+ Halloween Crafts to Make at the Last Minute, you can decorate your house, throw a party, and have an awesome homemade costume in almost no time at all. These simple Halloween crafts won't take a lot of your limited free time, and you will still feel like you did a lot of Halloween celebration. Spend time with friends and learn how to make Halloween crafts that are awesome and quick to finish.

Halloween has a way of sneaking up on people; it likes to jump out and say "Boo!" And in that terrified moment, you realize you haven't done anything to prepare for one of your favorite holidays. You thought you had more time to sift through your long list of Halloween craft ideas and decide what kind of Halloween party theme you were going to have. But now Halloween is right around the corner and you need Halloween decor ideas and homemade costume ideas stat. In this list you'll find everything you need to have the best Halloween ever, and you don't need a lot of time to prepare or complete this awesome holiday craft ideas.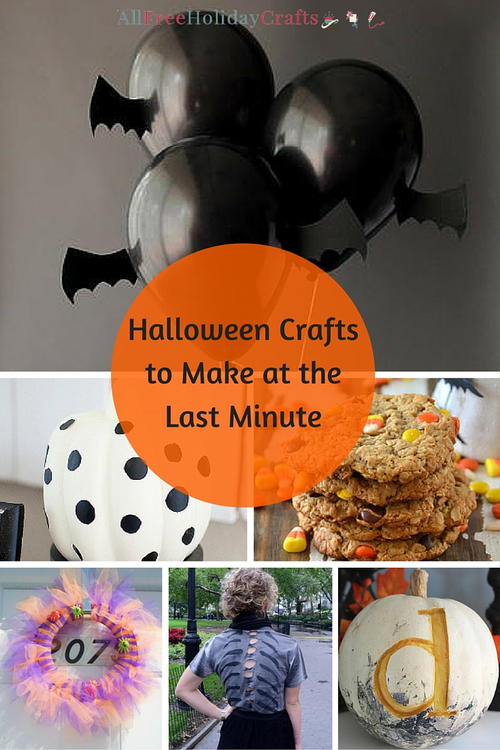 25+ Halloween Crafts to Make at the Last Minute
Table of Contents
---

---
Learn how to make Halloween decorations this year and your house will be hauntingly perfect. You don't need a lot of prep time to make these Halloween decoration ideas. You can quickly gather supplies for Halloween decorations to make with friends and family. You can make a party out of these Halloween decor ideas!
Not everyone has time to make an elaborate costume for Halloween, but you also don't want to be the person with just a nametag on at the party. Make an easy last minute costume that will look like you spent hours on it. Your homemade Halloween costume is going to be the hit of the party, and you just might have to wear it next year.
Your friends convinced you to throw a last minute Halloween party, but you don't have enough time to throw the best party you can...until now. With these last minute Hallowen crafts, you can throw the best Halloween party on the block. Just some simple DIY holiday crafts and you will have your party completely planned.
---

---
What are your last-minute decorating tips?
Your Recently Viewed Projects