17 Halloween Decoration Ideas
Turn your house into a haunted one with these easy Halloween crafts!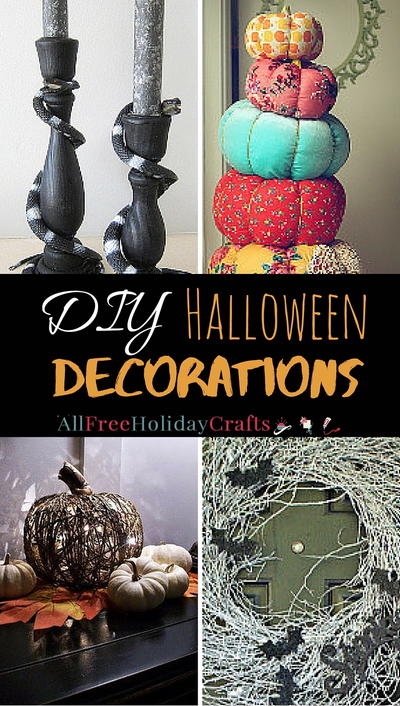 Halloween has always been a big decorating holiday, so we've decided to gather up a list of our favorite Halloween crafts in our 17 Halloween Decoration Ideas. These homemade Halloween decorations range from extra spooky to plain adorable. It can be tricky decorating your house properly with those expensive decorations from the store. Make your own decorations and watch your house become the spookiest and most spirited Halloween house on the block. This list is a compilation of our easy Halloween crafts, so you can spend the month of October enjoying the holiday.

Our DIY Halloween decor will have your house looking creepy and scary in a fun way. The trick-or-treaters will be running down the street to check out your house with all its homemade Halloween decorations. Our collection includes several fun Halloween wreath crafts for those who love DIY wreath ideas. Also check out our pumpkin crafts for indoors and out. We have no shortage of ideas for your Halloween pumpkins. Just as important as it is for your outer decor to reflect your Halloween spirit, you also need some elegant indoor decorations, which are especially great for Halloween parties. This year, Halloween will certainly be a thriller!
Table of Contents
DIY Halloween Wreaths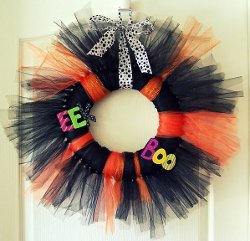 We've got some great DIY Halloween wreaths here for your front door decoration needs. From tulle to mason jar rings, these wreath idea variations will work in any space you want to hang them. These wreaths are a great way to welcome trick-or-treaters and even your Halloween party guests. All easy wreath ideas, you won't go wrong choosing one of these for your front door this October.
Pumpkin Crafts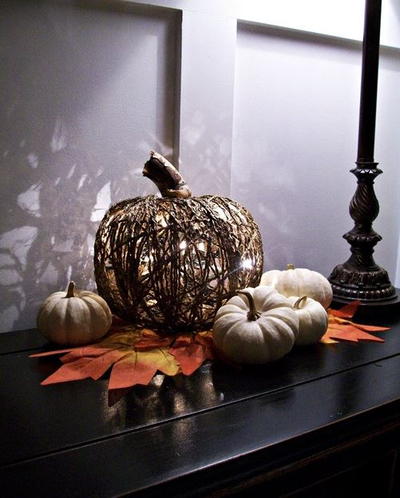 It's pumpkin craft time! While carving pumpkins is a Halloween tradition, consider these pumpkin craft ideas for your decorating this October. We've gathered these unique and adorable pumpkin crafts that will give you a one-of-a-kind decoration for your home. From twinkling lights to repurposed books, these pumpkins crafts will be just as fun to make as they are to see ornamenting your home. 
Indoor Halloween Decorations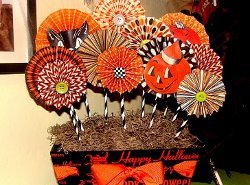 While many of the Halloween decorations you come across in stores are for outside, these indoor Halloween decorations will deck out the interior of your home. Perfect for Halloween parties, your guests will chat over Halloween centerpieces, admire your spooky table runner, and envy your Halloween lighting. These indoor Halloween decoration ideas may make you consider throwing a Halloween party when you previously weren't. Check them out!
What is your favorite thing about Halloween? Tell us below!
Your Recently Viewed Projects