30 Easy Thanksgiving Turkey Crafts
So many turkeys, so little time! Who knew there were so many turkey crafts to make for Thanksgiving? Lucky for you, we've gathered 30 Easy Thanksgiving Turkey Crafts which are simple to make so you can tackle them all this November. One of the best uses for Thanksgiving turkey crafts is to display them as decorations in your home. After all, Christmas isn't the only holiday that deserves cute centerpieces and table decorations. Give your Thanksgiving table some DIY love with the fun turkey craft ideas included in this collection. Discover adorable turkey table decorations, edible turkey crafts are more. The variety of DIY ideas will give you plenty of ways to incorporate turkey crafts into your dining room decor.
30 Easy Thanksgiving Turkey Crafts
Table of Contents
---
From turkey crafts to pumpkin patterns and more, our 8 Thanksgiving Crafts for the Home free eBook is the perfect way to add a touch of the season to your Thanksgiving Day table spread.
---
The cute and creative turkey table decorations below will add a festive flair to your holiday table this season. If you love to make every aspect of your holiday party perfection, these turkey centerpiece ideas will surely help you out. FInd your favorite from our included selection and get started on the final touch to your Thanksgiving table, a turkey centerpiece for you guests to admire.
Cute turkey decoration ideas are always fun to create, and these ideas promise to bring a sense of pride and happiness to your holiday preparations. With a few fun turkey decorations around the house, your holiday party will be perfectly complete. There are festive ideas for adults and simple turkey crafts for kids, so make your choice based upon who your craft partner will be.
We made sure to include plenty of cute and tasty edible turkey crafts in our collection, too. It certainly wouldn't be Thanksgiving without some delicious, edible turkey crafts. Use candy and cookies to assemble cute turkey treats that will combine into one fabulous dessert display. Many of these ideas are simple enough for the kids to get involved with, making these edible turkey crafts great activities for kids to work on Thanksgiving Day.
Don't worry, we have more turkey craft ideas for those of you not hosting Turkey Day. The fun Thanksgiving crafts below are great ways to bring the family together for the holiday. Make a few paper turkey crafts, use little ones' handprints, or knit your own creation. No matter which way you decide to craft, the options below will surely get you in the holiday spirit.
---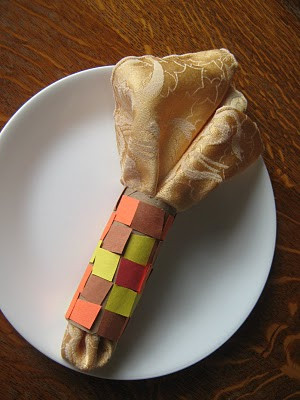 Find everything from Thanksgiving decorating ideas to desserts within our collection of 32 Crafts for Thanksgiving. We've pulled our most favorite turkey day crafts so you only have to look in one place for everything!
---
Your Recently Viewed Projects