Party Checklist: How to Plan the Best Party
Become a master host after you learn how to plan a party!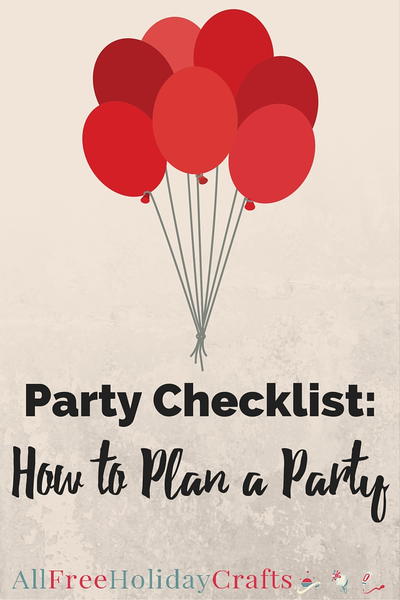 Party Checklist How to Plan the Best Party
You have a reason to celebrate! Yay! Let's throw a party and invite all of your friends. But wait, do you know all you need to decide and do when you're throwing a party? You do now. Check out this helpful how-to article written by Laura Aguirre, Party Checklist How to Plan the Best Party. She's here to share her wisest party planning tips and teach you how to plan a party that will make your guests leave happy. This party checklist is going to make sure that you can easily plan a party without stressing yourself out so you can enjoy yourself and spend time with your guests. With this article, you can teach yourself how to plan a party that will be the celebration of the season. Read on to find out how to throw a party from a professional like Laura.
So the celebration date is set! Now what? Do you find that your mind is jumping from one idea to the next and you don't know if you should invite Aunt Molly or if plastic utensils are still in style?
Does the idea of throwing a party have you nervous and grasping as those cute paper straws? Well, look no further. I'm sharing a fool-proof party planning guideline that will have you breathing easy and keeping you on track for your upcoming event!
Party Planning Tips
Five helpful steps to throwing a party:
Laura Aguirre from lauraslittleparty.com
Laura Aguirre is the founder + stylist over at LAURA'S little PARTY - a site for fun party inspiration, budget-friendly party ideas, DIY projects, recipes, and more! She has a zest for fun party details, loves to add unique props into her styled party shoots, and family celebrations. Laura resides in Orange County, CA with her husband and four children.
Your Recently Viewed Projects