22 Thanksgiving Kids Crafts
If you're hoping to encourage your children to try something new this holiday season, check out our collection of 22 Thanksgiving Kids' Crafts. Our list includes everything from handmade decorations to cute and creative desserts. You'll find a variety of ideas that use different crafting techniques with one thing in common: all of the different options are easy for kids of all ages! With these Thanksgiving craft ideas, your little ones will have the chance to put their own spin on the November holiday crafts.


Since Thanksgiving is one of those busy holidays that requires a lot of preparation, all of which can't be done ahead of time, this list could help keep the kids busy, too. If you're looking for a creative way to free up your kitchen during Thanksgiving day, this collection of Thanksgiving kids' crafts will help keep the kids away from the stove and off on their own having fun. It has never been easier to keep your children happy during the holiday season. They'll have a blast creating these fun and easy Thanksgiving crafts.

22 Thanksgiving Kids Crafts
Table of Contents
---





For even more more easy Thanksgiving craft ideas, take a look at one of our favorite collections. Check out the fun-filled eBook,
8 Thanksgiving Crafts for the Home
today!
---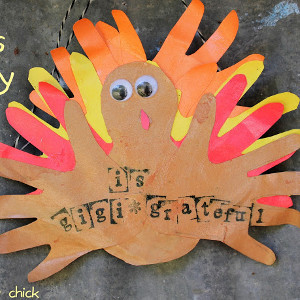 Turkeys are the most famous animals related to Thanksgiving, and these crafts include fun ways to recreate this popular holiday bird. Kids will love learning how to make a turkey from their hand, and what to do with it afterwards to make it truly a special craft. Use a variety of safe materials to make beginner crafts for the kids this Thanksgiving.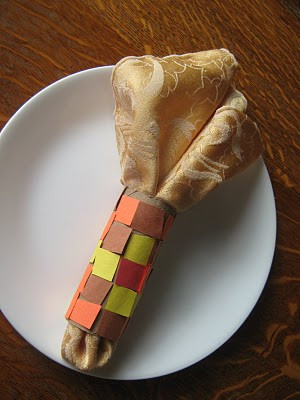 Decorations are even more meaningful when they are homemade, especial when they are made by the little ones. These handmade decorations for kids to make are simple, festive, and totally adorable. Our collection provides several projects that your kids can use to help decorate your home this Thanksgiving.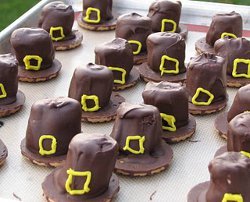 Include some delicious Thanksgiving-themed desserts on your menu that are fun for the kids, too. Turkeys and pilgrim hats as far as the eyes can see, it doesn't sounds as tasty as it will look. Just check out the different Thanksgiving dessert recipes included below, they are tastier than you would imagine!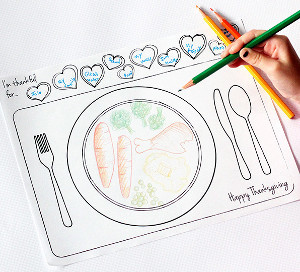 Your kids will look forward to making a Thanksgiving kids craft that they can actually use. Keep the kids entertained during this year's Thanksgiving dinner with a fun activity they can enjoy at the kiddie table, or have some fun the week leading up to the holiday with our other simple crafts for kids. Keep it simple this year!
Your Recently Viewed Projects