20 Things to Make with Wine Bottles
Looking for the perfect wine bottle craft? We have projects for every taste and skill level right here!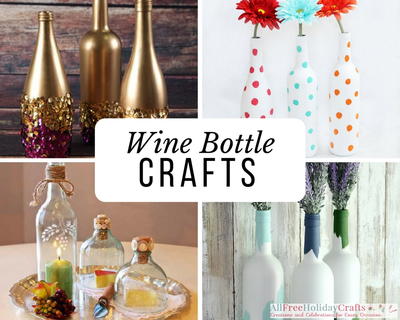 I think we can all agree crafts from recycled materials make for some of the cheapest, cutest, and most ecofriendly projects around. Materials like old newspaper, junk mail, or plastic bottles come to mind when brainstorming for the best of the best recycled craft materials.

What some crafters don't realize is you can create some absolutely amazing handmade decorations from almost any type of material - even wine bottles!

Crafts with wine bottles are great for recycling a material you would normally toss out without a second thought. Plus, wine bottle crafts make for eye-catching outdoor decor, and the sunshine is well on its way! This list of our favorite 20 Things to Make with Wine Bottles is the perfect place to start. With a few of our favorite wine bottle crafts you will be able to make some handmade yard art, home decor, and much more this season.

Get started with our awesome video on how to make Glistening Glitter Wine Bottle Vases!
Table of Contents
Wine Bottle Crafts for the Home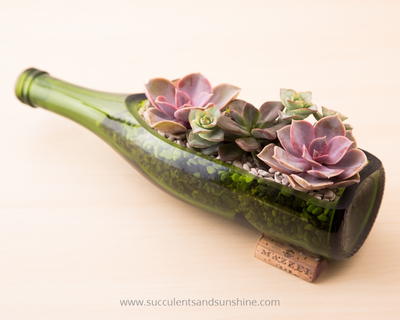 Wine bottle crafts can create some seriously stunning home decor, and we have a few of the best ideas on the web. Browse through these wine bottle crafts for the home and find your favorite statement-making craft.

From vases and decor to lamps and handmade gifts, this collection of indoor wine bottle crafts is not short of versatility.
Outdoor Crafts with Wine Bottles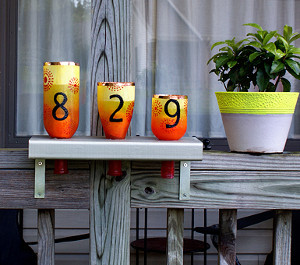 The best type of recycled crafts for the sunshine seasons are of course meant to be enjoyed outdoors, and these wine bottle crafts are meant for just that.

Take a peek at some or our very favorite wine bottle craft ideas and get started on your outdoor decor today. You'll discover truly innovative ways to craft with wine bottles like making votives, lanterns, and wall art, to name a few.
How do you like to reuse wine bottles? Leave your ideas below in the comments!
Your Recently Viewed Projects